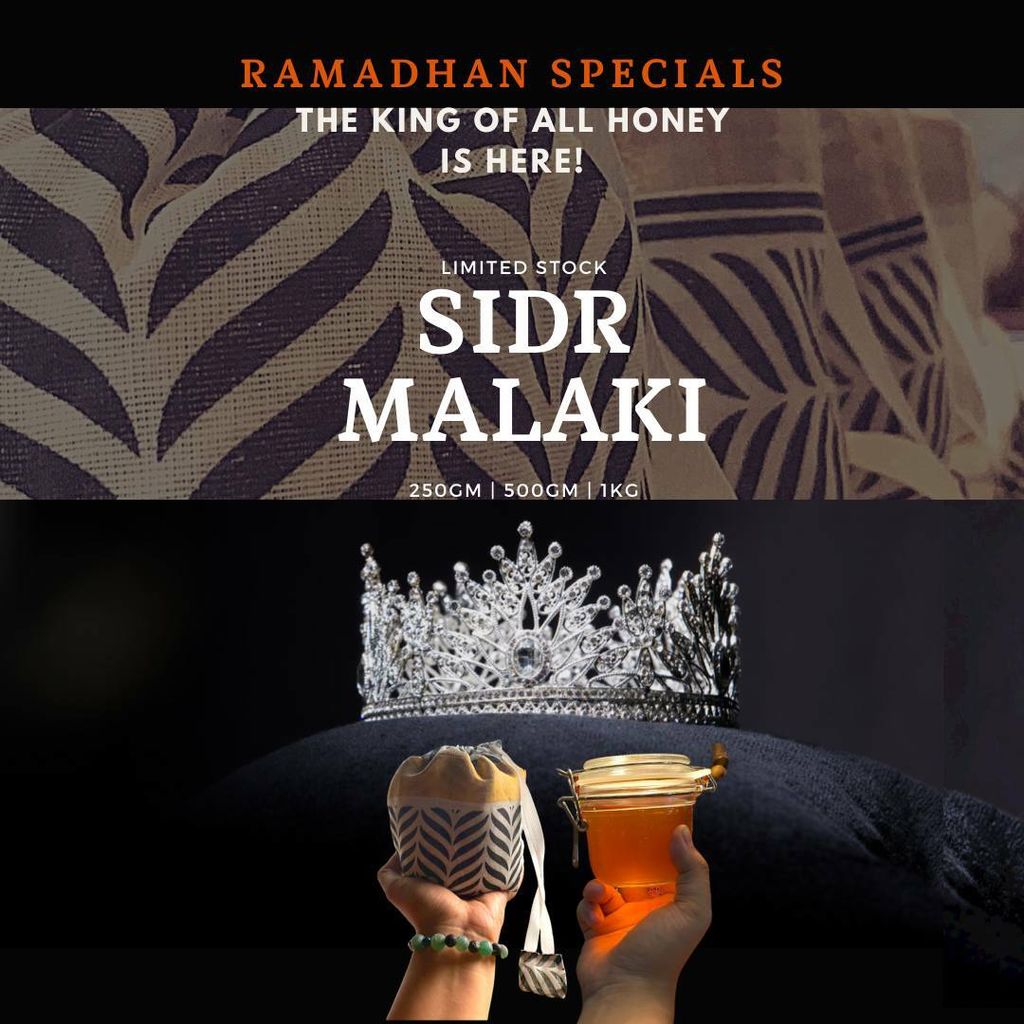 [Premium Honey] SIDR MALAKI Honey
We bring you Sidr Malaki for a limited time only during the good month of Ramadhan for you to enjoy a healthy, fully nutritious supplement throughout your fasting period.

While Sidr Malaki honey rarely enters Malaysia and other countries because it is very difficult to get stocks of this type of Sidr. Even the price in Yemen itself reaches a peak per kilo of honey.

This is the most premium quality of all Sidrs hence its nickname 'Malaki', from ملك , meaning the 'ruler/king'. They dont sell this grade in big quantities due to the short harvested period in the early weeks of November, produced in small volumes within the first layers of the honeycomb.

Benefits:
Lowers bad cholesterol, strengthens immune system, good for athletes, elderly and pregnant women for its high mineral content.



---